Embark on the journey into the world of Neuro Linguistic Programming & reveal
Your Untapped Capabilities
Mind and Emotions
Transformative Journey
Personal Mastery – Where Excellence Meets Expertise, Certified by IBPCT
I'm Ready to Ignite My Potential
Welcome To
Personal Mastery
Are you interested in learning powerful techniques to enhance your personal growth and transform your life? Look no further! At Personal Mastery, we offer an exceptional NLP (Neuro-Linguistic Programming) course designed to empower individuals like you to unleash your full potential and achieve
extraordinary results.
Our NLP Master Trainer, Prabhleen Gupta, brings over 17 years of experience in transforming people and organizations through innovative training methodologies. With a focus on people transformation, capability building, and development, Prabhleen is an extraordinary communicator
and trainer who simplifies complex concepts
to help you grasp them effortlessly.
Absolutely! I'm Ready to Dive into NLP.
Why Choose Personal Mastery's NLP Course?
Comprehensive Training: Our NLP course covers a wide range of techniques and strategies that will empower you to overcome limitations, create positive change, and achieve your goals.
Expert Guidance: Prabhleen Gupta, an NLP Master Trainer, will guide you through the course with her exceptional expertise and deep understanding of human behaviour and mindset.
Practical Application: Our NLP training goes beyond theory. We provide practical exercises and real-life scenarios to help you apply NLP techniques effectively in your personal and professional life.
Personal Transformation: By learning NLP, you will gain valuable insights into your own mindset, beliefs, and behaviours, enabling you to make profound personal transformations and achieve lasting success.
Interactive Learning Experience: Our training programs are participant-centred, engaging, and hands-on. You'll experience a dynamic learning environment that encourages active participation and fosters a fun and energizing learning experience.
For Personal Transformation!
What will You Get In

Our NLP Course?
The fundamentals of Neuro-Linguistic Programming and its application in personal and professional contexts.
Techniques to reprogram your subconscious mind, eliminate limiting beliefs, and create empowering beliefs for success.
Strategies for effective communication, rapport building, and influential language patterns.
Skills to master your emotions, enhance your emotional intelligence, and create positive states of mind.
Techniques to overcome obstacles, manage c o n fl i c t s , a n d a c h i eve h a r m o n i o u s relationships.
Methods to set compelling goals, create a clear vision, and develop a roadmap for your future success.
Tools for enhancing self-confidence, motivation, and resilience. And much more!
Take the first step towards personal mastery and unlock your true potential with our NLP course.
I'm intrigued by NLP's possibilities.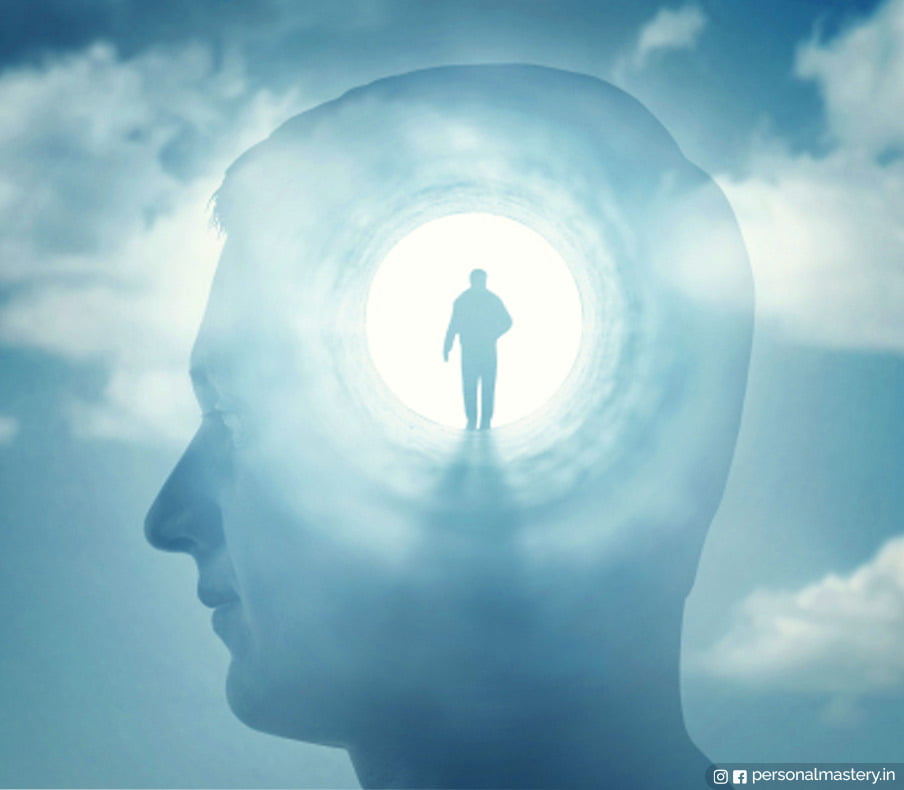 How our customers feel after attending this course
Certainly, let's explore how participants in a Personal Mastery's Neuro-Linguistic Programming (NLP) program might feel about the benefits they've experienced:
1. Empowered: Participants often feel a profound sense of empowerment as they discover how to take control of their thoughts and behaviors. This empowerment arises from the realization that they can change their lives for the better.
2. Excited: Many participants feel a genuine excitement about the possibilities that NLP opens up for them. They're eager to apply what they've learned to various aspects of their lives, from relationships to career goals.
3. Confident: As they overcome limiting beliefs and self-doubt, participants experience a boost in self-confidence. This newfound confidence extends to their ability to tackle challenges and pursue their ambitions.
4. Grateful: Participants often express gratitude for the positive changes they've seen in themselves and their lives. They appreciate the tools and techniques they've gained through the NLP program.
5. Motivated: NLP helps participants tap into their inner motivation and drive. They feel a renewed sense of purpose and motivation to work towards their personal and professional goals.\.
6. Connected: NLP emphasizes effective communication and building rapport with others. Participants often feel more connected to people in their personal and professional networks, leading to deeper and more meaningful relationships.
7. Relieved: Many participants who have used NLP to overcome phobias, fears, or past traumas express a sense of relief. They're relieved to have finally found a solution to something that has held them back for a long time.
8. Optimistic: Participants tend to adopt a more optimistic outlook on life after experiencing the transformative power of NLP. They see challenges as opportunities for growth and change.
9. Eager to Learn More: NLP can be a bit like opening a door to personal growth. Participants often become eager to delve deeper into NLP techniques and continue their journey of self-improvement.
10. Fulfilled: Ultimately, participants in a Personal Mastery's NLP program often feel a deep sense of fulfillment. They feel that they are living more authentic and meaningful lives, aligned with their values and aspirations.
These feelings reflect the positive impact that NLP can have on individuals' lives, and they contribute to the program's success by motivating participants to continue their personal development journey.
To embark on a transformative journey in NLP, kindly share your email with us. We'll provide you with comprehensive details to kickstart your enrollment and empower you with the knowledge you seek.
Support@personalmastery.in
Phone:- +91-9592877000
Personal Masterty is one the best Institue it was one of my best learning experience from them very professional well organized the teaching is too good to be honest.
Personal Mastery is a "go to place" for those who seek excellence in a particular field or simply build Peace of Mind. The Learning experience is rich and deep yet fun and interactive too. Most importantly it's relevant and practical where there's something to implement in life since day one. Personal Mastery offer programs that you wish doesn't end. Inviting you to try it once & see for yourself. Wishing both Personal Mastery and the Curious Learners all the very best!
I have been learning from Prabhleen Mam from last two years and it has been a great experience. She is a very thoughtful, puts a lot of effort into everything she explains. Her sessions were engaging, useful and very informative. She was very patient with everyone, encouraging us to become the best. I would highly recommend her to anyone interested in learning all her traits. She is like a shining armour ready to stay n guide you always.
I would highly recommend anyone who wants to become a Certified Coach and NLP Practitioner to join Personal Mastery. I Was lucky enough to get this course at the right time. The methods taught in this courses are just superb and the way Prabhleen mam teaches this techniques is just outstanding. Personal attention is given to each and every participant. Lastly I just wanna say that Pesonal Mastery is the champion in the field of coaching and Prableen Mam is the Coach Maker of India.
WHY NLP IS YOUR KEY TO PERSONAL MASTERY
The journey towards personal mastery is a life long adventure of continuous